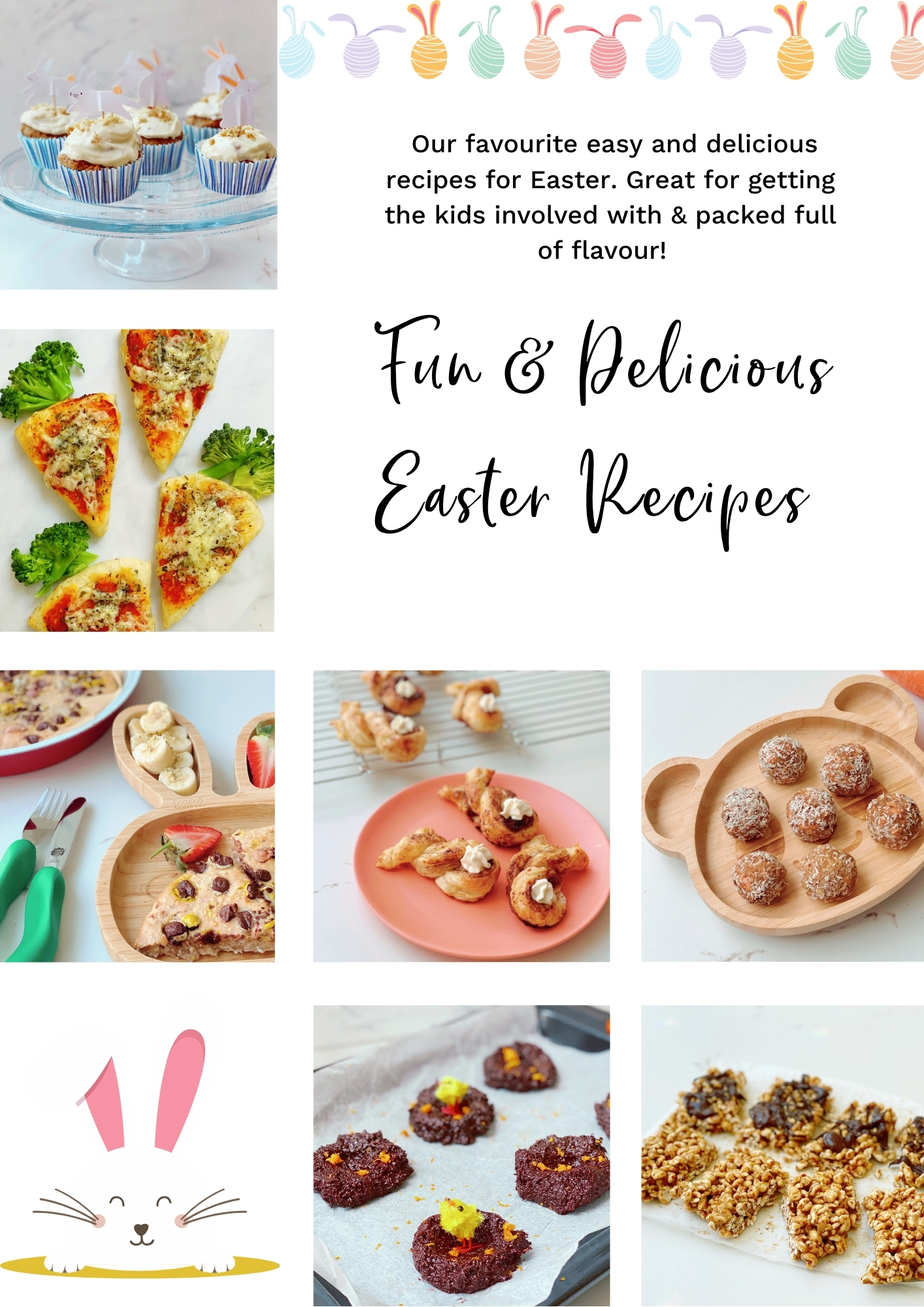 If you are looking for some fun and healthy Easter snacks for you and your family then we have you covered with these fun ideas!
These recipes are great for getting your little ones involved with and they are packed with flavour. 
All of these snacks are delicious, easy to make and still super fun without a serious sugar overload! 
These peanut butter puffed rice cereal bars are so delicious and a healthier spin on the classic rice crispy bars! 
They are so simple to make and a fun recipe to get your little one's involved in! So gather up your ingredients and get cooking!
These delicious puff pastry Easter bunnies come together so quickly and are a fun baking activity for little ones!
They are so fudgy, delicious and sweetened only with dates!  The almond flour adds healthy fats, protein and Vitamin E and the carrots are loaded up with Vitamin A.
Simple ingredients, a few minutes to make and so rich and decadent! I've included some substitutes in case you can't get hold of all of the ingredients.
Here's a super fun and delicious pancake recipe for Easter weekend - because chocolate for breakfast always sounds good right?!  
Head on to my Instagram page for the video tutorial and the recipe! 
Because carrot shapes pizzas are SO fun and it makes a nice change from the usual sweet snacks!
I've used my homemade pizza dough and veggie loaded sauce for these, you can find both of the recipes in my eBook Baby & Toddler Friendly Family Meals. 
These delightful carrot cake muffins are perfect for Easter. I like to make a quick glaze by combining some maple syrup and cream cheese for a fun festive addition. This recipe is from my eBook Baby & Toddler Friendly Family Meals